Low Cholesterol Linked to Depression And Other Mental Illnesses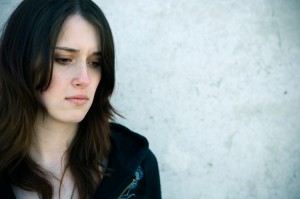 Low cholesterol has been connected to depression, anxiety, bipolar disorder and statistically higher frequency of violent behavior, suicide, Parkinson's disease, and cancer mortality. Susceptibilities to tuberculosis and gastrointestinal infections are also associated with lower cholesterol levels. Most significantly, the death rate is doubled in older adults with lower total cholesterol and stroke and cataracts rates are higher.
Cholesterol is a sterol essential to life and is found in every animal cell. Cholesterol is part of our cellular structure and protects our tissues. Many people fear and focus on high cholesterol levels, yet never focus on low cholesterol levels, which can have negative health effects. Like everything in nature, balance is the key.
High cholesterol is statistically associated with greater risk of cardiovascular disease (CVD), but less well known is the association of low cholesterol with poor health and many chronic disorders. Recent studies have suggested strongly that lower cholesterol does not guarantee a long life or high quality of life.
The Importance Of Testing For Low Cholesterol
The Great Plains Laboratory, Inc. (GPL) offers the Advanced Cholesterol Profile. This profile is used to determine whether a cholesterol deficiency is present or if cholesterol is elevated. This profile also determines if the body is eliminating potentially toxic homocysteine and determines risk factors for vascular disease and/or neurological disease. Low cholesterol needs to be checked and treated.